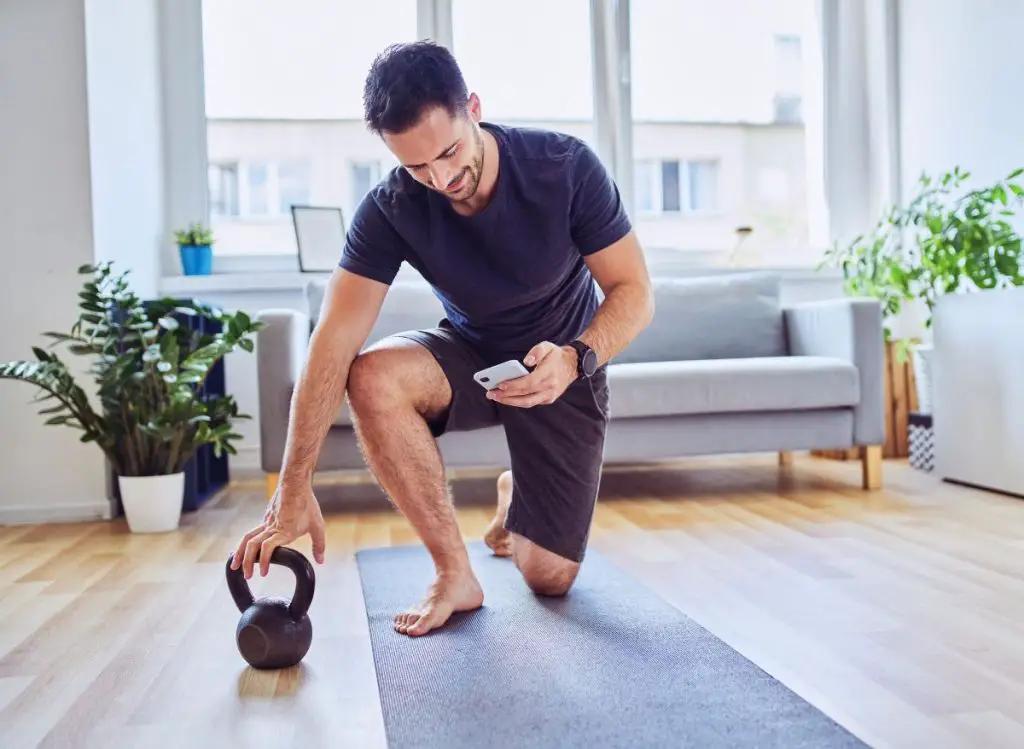 How and Why is it Important to exercise regularly? We all know that regular exercise has tremendous effects on our mental and physical health. Experts from the Centers for Disease Control and Prevention (CDC) confirmed that physical activity could improve our health.
Individuals who are physically active live longer and have lower risks for heart disease, stroke, type 2 diabetes, depression, and some cancers. Other research has found that exercise could be beneficial in reducing depression and effective treatment for depression. In other words, active individuals might be less likely to be depressed.
You might also enjoy reading: MyfitnessPal Vs. MyPlate: Which Is Better?
What Are The Best At-Home Free Apps and Video Workouts for Beginners?
Good News: The digital age has brought the gym to us: At-home workout and training apps and YouTube videos that you can stream on your phone, computer, your tablet, or your TV —wherever is best for you.
There are all designed to make exercise more accessible and more enjoyable for you, no matter what type of workout you feel like – Yoga, Fitness, Zumba, Dance, or even KickBoxing; all are available. 
Best Free Running Apps for Beginners: For iOS and Android
Here is a list of the best free-running apps for beginners:
1- Nike  + Training Club app
The Nike Training Club (NTC) app offers a ton of totally free at-home workouts that you can stream anywhere from any mobile device. New at-home workouts by Nike's world-class Master Trainers are added regularly with slick videos showing correct form and posture for new moves.
Look at the collection of exercises based on muscle group, training type, and duration. The workouts vary from beginner to more advanced moves as you progress and allow you to choose from bodyweight-only programs to plans with full equipment.
Most of the exercises are equipment-free. Download the App.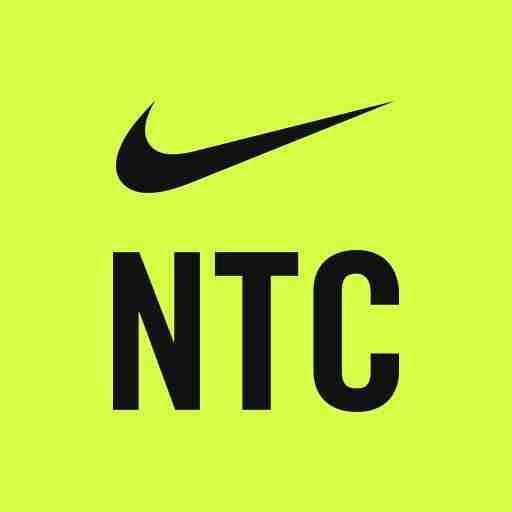 2- Zombies, Run!
This app is perfect for someone who finds running kind of boring but would like to run more often and for longer. It is an exercise game that makes you the protagonist of a story in which zombies are chasing you, and you're trying to save humankind.
Zombies, Run! is as compelling as an excellent podcast, and you will even forget you are exercising. Download the App.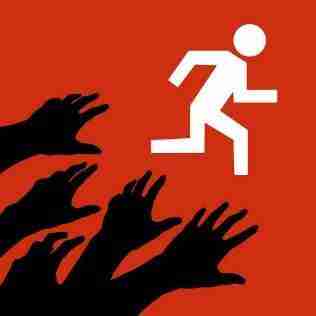 3- Runkeeper
If you are looking to keep track of your frequent jogs, ensure you are improving gradually. Try Runkeeper. The app is easy to use and perfect if you're looking to keep it simple.
It diligently tracks your workouts and progress over time and records them. Download the App.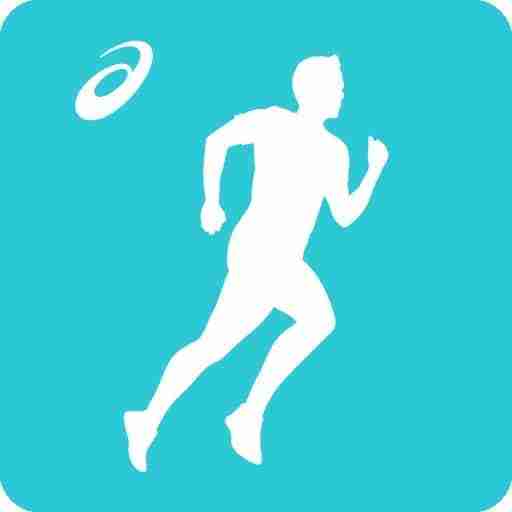 4- Strava
Strava helps to keep track of your runs or cycling distance, speed, and endurance. It is especially useful for someone who is hoping to compete in a marathon or triathlon in the future.
You can analyze your performance over time and share stats with friends on the app to give each other that extra motivation towards the finish line. Download the App.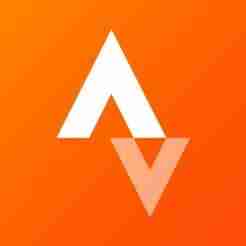 5- MyFitnessPal
Under Armour's app provides a diet tracker, calorie counter, and also motivation to exercise. It also personalizes your goals based on your body type and the food you are eating.
It contains over 5 million meals in its database to choose from. Download the App.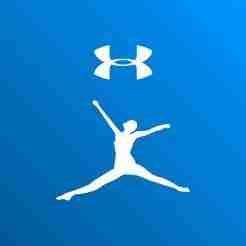 6- Runtastic
Developed by Adidas, Runtastic tracks your run and also provides you audio feedback as you get those miles in.
One of the greatest things regarding this app is that it tracks how many miles you run on a particular pair of running shoes, so the app will let you know when it's time to upgrade your running shoes. Download the App.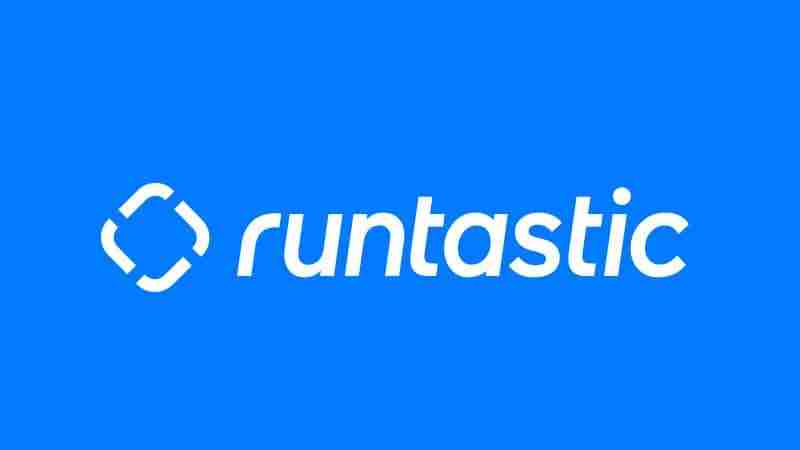 7- Charity Miles
With this App, you will kill two birds with one stone. Charity Miles lets you donate to good causes while you burn calories. Sponsors give a few cents to charities for every mile you move, biking, running, or even walking.
The great thing is that it offers more incentive to lace up your sneakers and get to stepping. Download the App: iOS and Android.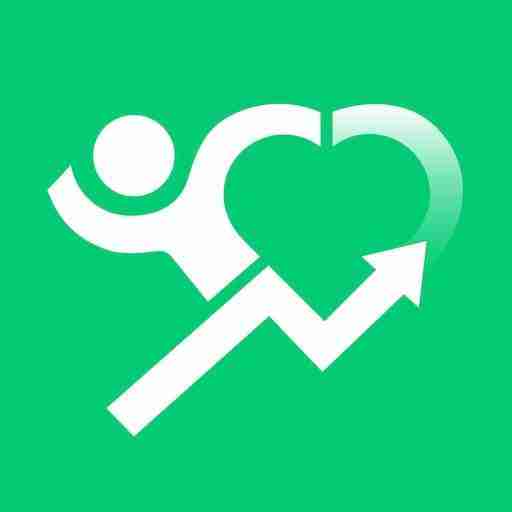 8- Couch to 5K
This app costs about $2.99 to purchase. If you are a beginner runner who is looking to train for your first race, Couch to 5K's might be perfect.
The training might only require sweating for 30 minutes per day, three days a week, for nine weeks. Download the App: IOS and Android.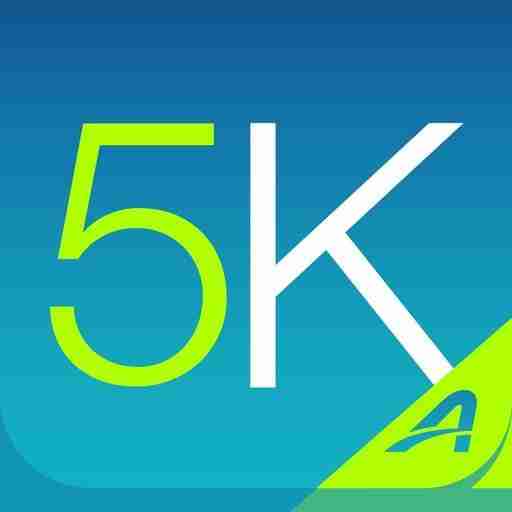 Best Free At-Home Fitness Workouts Apps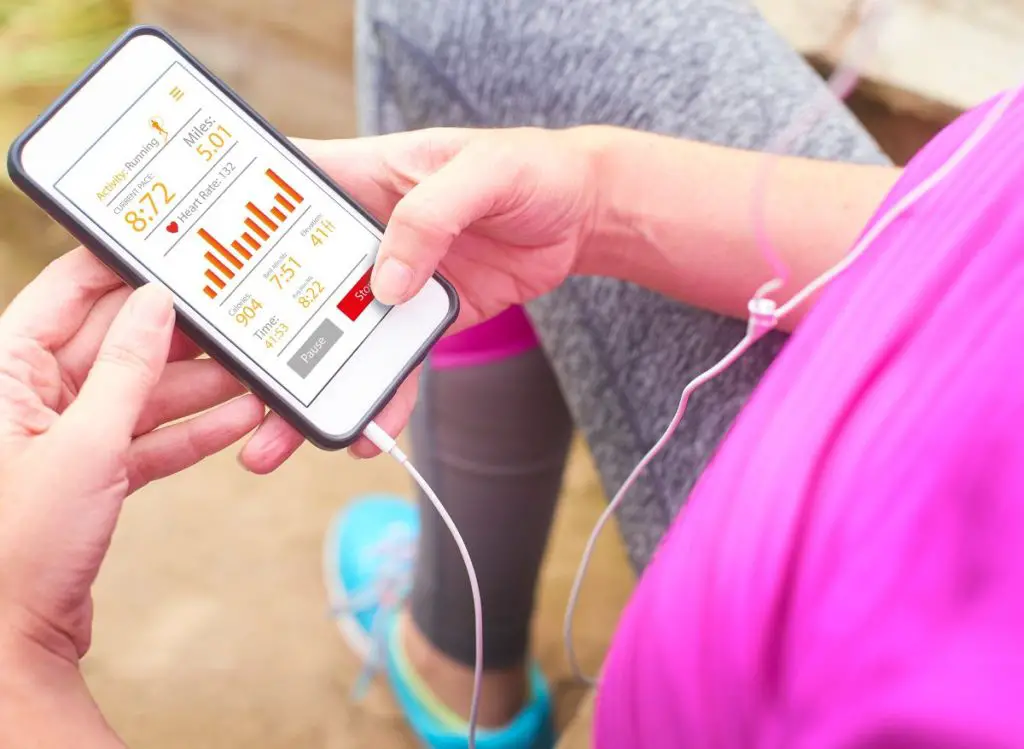 9- Studio Tone It Up
The friendly community of women will help you through workouts to get your body healthy and toned, including yoga, cardio, barre, boxing, kettlebell, and strength training. They add new classes every week to prevent you from getting tired of the same routine.
Also, the App offers daily moves to focus on people who don't have time to attend the 20- to 40-minute digital classes. Download the App on iOS and Android.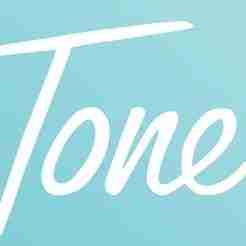 10- Ladder
Ladder is excellent for anyone who would like to seek direction from someone like a personal trainer but does not have the time to access one in real life.
The app will create personalized workouts with a personal trainer for you based on what you're seeking. Download the App.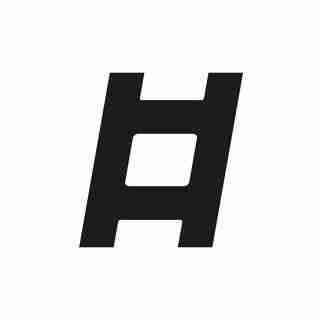 11- TRX
This app offers the popular suspension workout that makes use of your body weight. TRX lets you do your workout at home.
Also, it syncs with an Apple Watch (if you own one) so that you can get updated, real-time results. Download the App.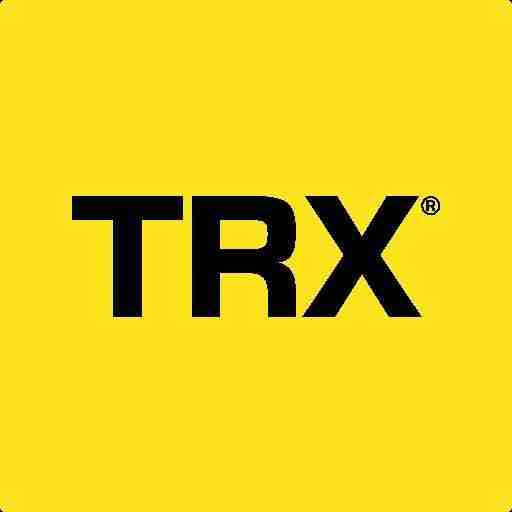 12- SworkIt
Do you only have five minutes for a workout? No problem.
SworkIt is created to make sure you stick to your regular workouts. It provides over 400 different exercises, so you get good practice on your own time. Download the App.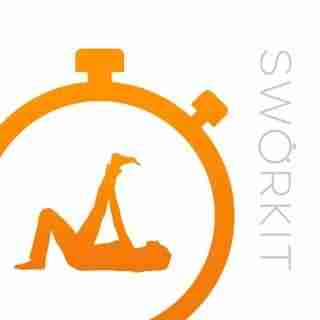 13- Six Pack in 30 Days
With this app, no equipment is necessary, and it is suitable for even total gym newbies.
Just choose which level of abs workouts you can handle and work your way up. Download the App on iOS and Android.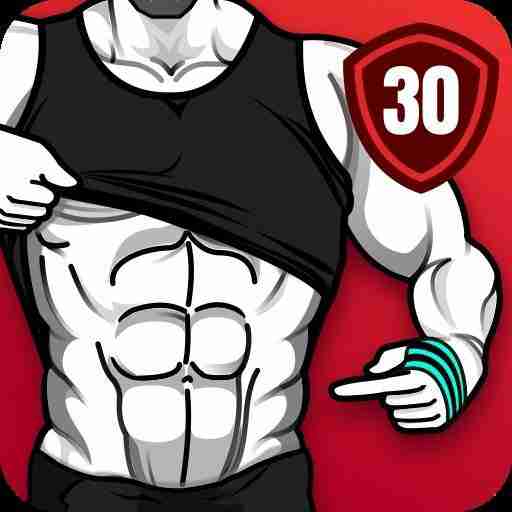 14- Daily Abs Workout
This free app is one of the excellent ways to tone your core. Use your phone up and view fitness videos. You will feel like the trainer is right in the room next to you, counting reps.
Download the App on iOS and Android.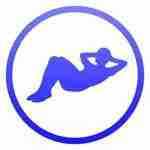 15- Bootcamp Xero
You will need to create a free account to access their exercise videos. From Bootcamp Xero's website, you can stream from any device with an Internet connection. 
All their workout videos are free and require no equipment—and there are hundreds of videos to choose from!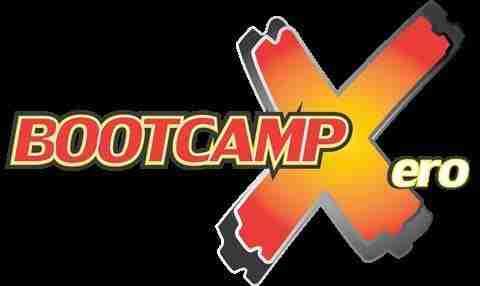 16- Seven
Seven is an extension of "the seven-minute workout." They offer the ideal workout plan for people who dislike exercising or don't have a ton of time.
Seven motivate you to do tough exercises quickly and with no equipment: Think lunges, wall sits (a.k.a. a chair), and so forth.
It is easy to do the exercises anywhere and can serve as a quick workout between longer sessions. Download the App.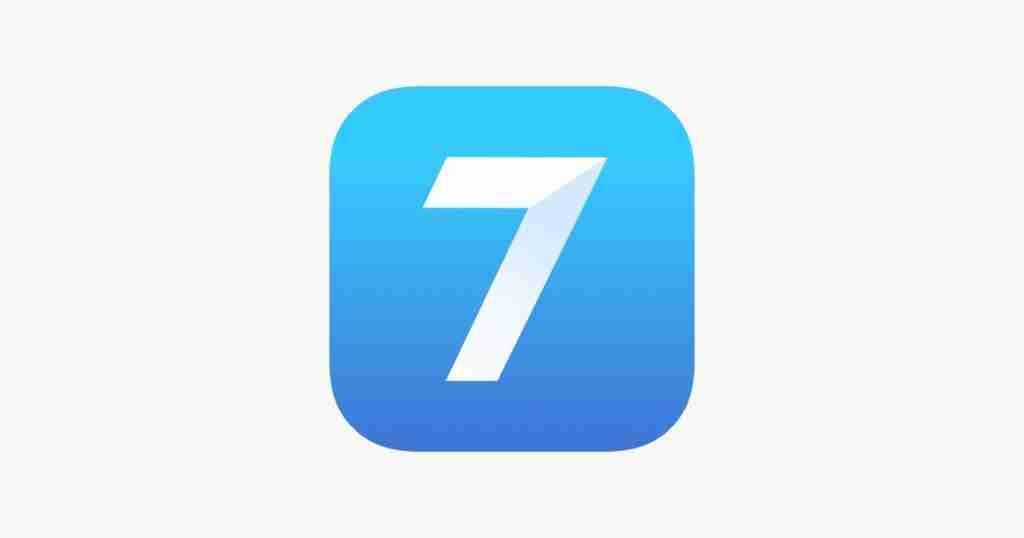 Free Yoga Apps for Beginners At-Home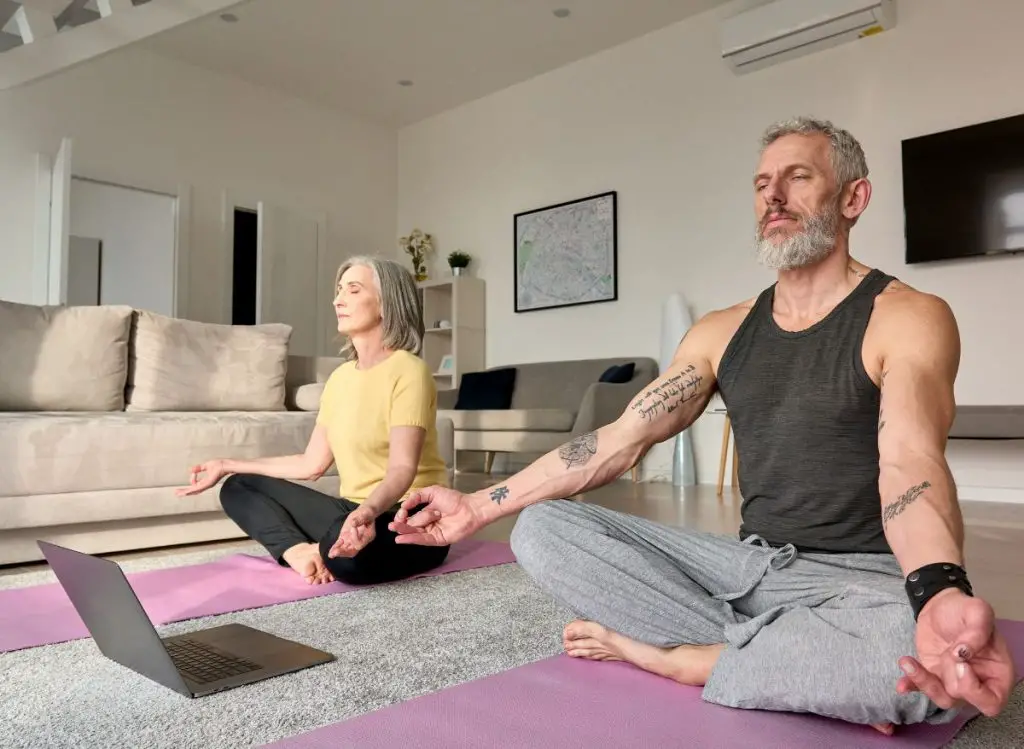 17- Yoga Wake Up
While waking up can be hard, Yoga Wake Up might change your mind. Yoga Wake Up is an excellent way to begin your day from the comfort of your own home.
All you need is to set the alarm for when you will wake up, and the Yoga Wake Up app will play a track that guides a short yoga flow or meditation. Download the App.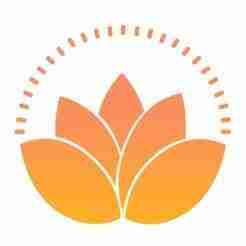 18- Daily Yoga
Are you looking to feel a little bit more zen daily and do not want to worry about falling over in yoga class? Daily Yoga offers a personalized coach and lots of poses to choose from.
There are also meditation classes available for individuals who want to de-stress and feel more focused. Download the App.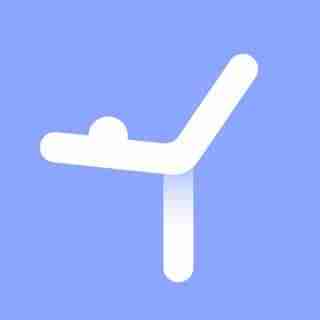 19- Relax Melodies
After you have completed your cardio, crunches, planks, and even yoga, what will be next?  I guess you will be looking to stretch and a good night's sleep for your body to recover.
Right? Relax Melodies helps you to cool down to a range of calming sounds, including rain, wind, and white noise.
Download the App on iOS and Android.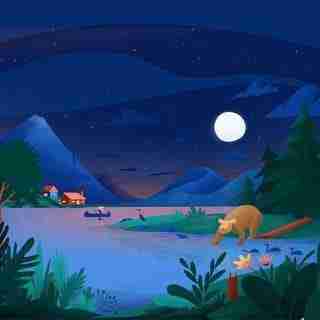 Wrapping Up
Whether you are busy getting to the gym, simply not having the equipment, or traveling on the road, having a personal trainer in your pocket will motivate you to work out regularly.
These free at-home workout apps will inspire you to replace your regular gym routine, help you maintain your training, or even introduce you to a new workout you may not have considered before. Regularly reviews these resources whenever you need inspiration or new workout ideas.