Nothing is more important than your health. If you have good health, you're gifted with a great blessing. A sound body has a sound mind, but you will most likely end up mentally disturbed when you don't track your health.
Various methods can help you out in tracking your fitness level. The two most commonly used applications are Myfitnesspal and MyPlate. But MyfitnessPal vs. MyPlate: which one should you choose?
These two apps can help you keep an eye on your fitness level. And, when you keep on tracking the changes in your body daily, you can keep your weight and other health indicators in check.
Read on to find out everything you need to know about Myfitnesspal and Myplate and choose which one suits your need best. You might also enjoy reading: 18 Amazing Health Benefits Of Using An Exercise Bike.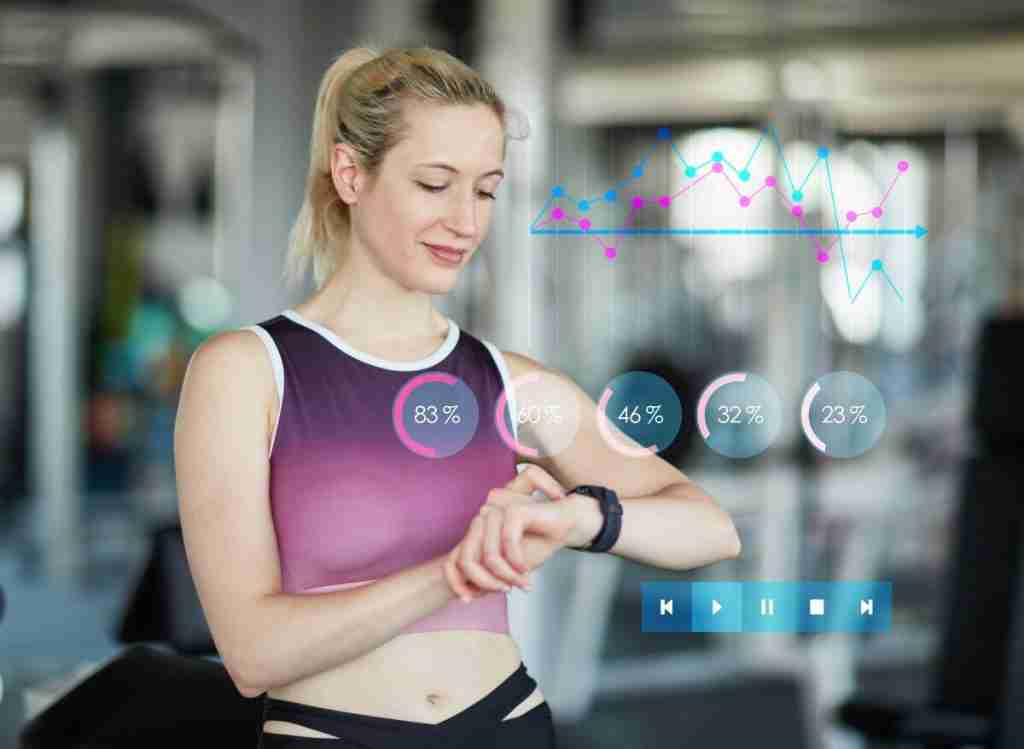 What Is Myfitnesspal?
MyFitnessPal is Under Armor's powerhouse app, with a huge food database, recipe importer, barcode scanner, restaurant logger, food insights, and calorie counter. And whether your goal is to unlearn a bad habit, build muscle, or lose weight, MyFitnessPal will get you there.
A 2017 study issued by the Journal of human nutrition and Dietetics identified MyFitnessPal as one of the top two nutrition apps suggested by dietitians.
However, another 2019 research discovered that MyFitnessPal underestimates micronutrients, such as iron, calcium, and vitamin C. But the same study found that MyFitnessPal has the most extensive nutrient databases. The study includes Samsung Health, Noom Coach, MyFitnessPal, FatSecret, and Lose It.
In addition to counting calories, with MyFitnessPal, you can track your water intake and macronutrients.
Download it here on

Apple

or

Android

.
How Does Myfitnesspal Work?
Based on the information in your fitness profile, Myfitnesspal will suggest a daily Calorie target for you to reach your weight loss (or gain) goals.
You must log your meals and exercise in Myfitnesspal Exercise and Food diaries as you consume and exercise during the day. And then, the app will estimate the calories gained from food and burned from exercise and let you know the number of calories you have left to eat for the day. If you stay within your calorie limits, you will lose weight.
The good news is that Myfitnesspal is user-friendly as it remembers the foods and exercises you enjoy most, logging your daily dairy intake as fast as 30 seconds. 
At least once a week, update your weight with the site or the app using the Check-In feature. Updating your weight will enable the apps to give you more accurate data.
Myfitnesspal is a very simple and easy-to-use application. Here is a brief guide to its working process. 
1- Set Your Daily Calories
You will have to make your profile on this app. The foremost thing that the Myfitnesspal application recommends is the daily calories that someone will have to take to lose or gain weight.
According to your profile, this beneficial app will recommend the exact calories necessary to increase or decrease your weight accordingly. 
2- Daily Food Report
For an idea of daily food consumption based on daily exercise, you'll have to input all your data regarding the food that you eat and your exercise. With its health-conscious calculator, this app will count the calories that you gain via food.
Also, the calories that you consume during your daily exercise will be estimated according to the provided data. After proper calculation of all the data, it will recommend whether you should take more calories or not based on your weight gain or loss data. 
3- Which Foods Suit You?
An important aspect that can help you a lot is to determine which foods suit you the best. Without knowing this, you can't decide what you should eat and what not.
However, when you keep on logging your data to Myfitnesspal, this system keeps a record of all your food and exercise. Based on the record, it will figure out which food is appropriate for your health. 
4- Helps in Weight Checking
To know the progress that you are gaining in the health field, you should keep on tracking your weight to determine whether you're successful in achieving the goal or not.
At least once a week, you should check your weight. This app features a weight-checking facility in its daily check-in section. You can check your weight over there. 
What Is MyPlate?
MyPlate by Livestrong is one of the best calorie counters out there. It is user-friendly and provides the necessary information to help you make the right decisions regarding your health and wellness.
Another beneficial app that can be your food coach is MyPlate. This app helps you to track which vegetables and other foods you should eat daily.
This app allows you to set a routine for your breakfast, lunch, and dinner ingredients. This application is beneficial for both kids and adults. 
Download it here on

Apple

or

Android

.
How Does Myplate Work?
Ensure you update your profile data for MyPlate to automatically determine the calorie goal and help you reach your fitness goal.
Tap any meal or snack icon to begin tracking your food.
Select the "What did you eat today?" search box or tap the barcode icon to use the barcode scanner to locate a new food item. 
Pick any food item from search results or tracking entries to view its detailed nutritional information. 
How to Customize Your MyPlate? 
My plate will help you to determine which food you should take regularly. There are various sections for your different foods. According to the suggestions of this app, here is how to arrange your plate. 
1- Vegetable Portion:

Green

 
The largest portion of MyPlate is green, that's specialized in vegetables. This portion aims to get all the essential vitamins, fibers, proteins, and minerals daily. So, add to your meals accordingly. 
2- Fruit Portion:

Red

 
The red section of MyPlate specializes in the fruits you should take regularly. This section is specialized in gaining nutrients like vitamin C, Fiber, Potassium, etc.
You can add these nutrients to your body with fresh fruits or juice of those fruits. 
3- The Whole Grain Section:

Orange
This food section consists of foods rich in grains like oats, wheat, corneal, grains, and other foods rich in grains. In in-taking of the whole grain. The ingredients included in this section help you prevent different diseases, particularly heart diseases.
4- Protein Food Section:

Purple

 
Protein helps to make the tissues of your body strong. The purple section of MyPlate is specialized for foods rich in proteins. These foods include poultry, beef, seafood, beans, eggs, seeds, or nuts. These feeds are essential for gaining essential protein. 
See also: Top 9 Mushrooms That Have The Most Protein.
5- Dairy Section:

Blue

 
Dairy products like milk, yogurt, cheese, and other foods are necessary to gain the essential calcium and Vitamin D. Both these ingredients help in the healthy growth of bones and teeth. So, fill this part of your plate with dairy products. 
You can customize your plate according to the MyPlate recommended foods. This way of food consumption will help you to achieve health targets. 
How Accurate is MyFitnessPal?
Dietary analysis with MyFitnessPal is efficient and accurate for total energy intake, sugar, macronutrients, and fiber, but not for sodium and cholesterol, according to a 2020 study.
MyFitnessPal is helpful in the exact intake of macronutrients like sugar and fiber. But it fails to measure the exact quantity of sodium, cholesterol, and other micronutrients. 
Is MyFitnessPal Accurate For Weight Loss?
Like most calorie counter apps, MyFitnessPal requires you to manually add your calorie consumption and track the calorie expenditure through your fitness band or pedometer apps on your smartphone, making it accurate for weight loss.
It's an accurate app for reaching your weight loss goals. By setting appropriate food via this app, you can achieve the target. 
What to read next:
MyfitessPal Vs. MyPlate: Which Is Better?
Both MyfitessPal and Myplate let you assess your intake of calories, the three macronutrients (carbs, fat, and protein), and some micro-nutrients at the end of the day. MyfitessPal has the edge again if you are interested in the most detail possible. If you are interested in a quick, easy-to-read, at-a-glance summary, MyPlate is better.
In addition, if you want to set a food limit for yourself or your child, Myplate is the best option. However, if you want to calculate your exercise and food consumption, Myfitnesspal is your best choice.