This post contains affiliate links.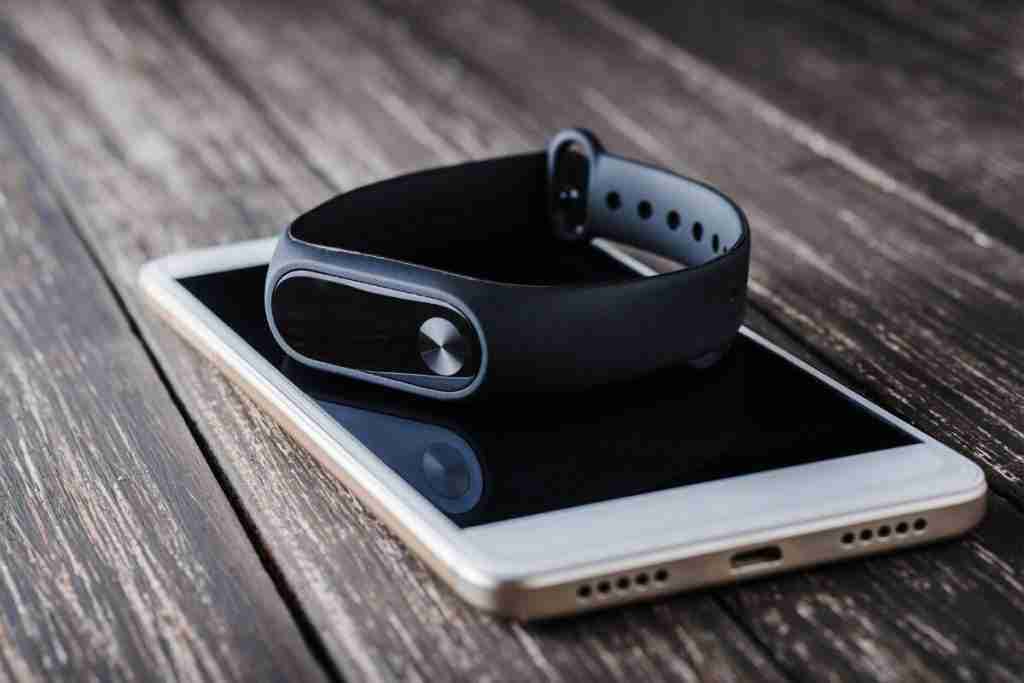 Initially, both fitness trackers and Fitbit were intended to be worn on the wrist, ankle, and other parts of the body. However, wearing a watch-style device is not always possible. For instance, some jobs require employees to wear nothing on their arms between their fingertips and elbows just for safety reasons. So, some people wonder will a fitness tracker work in a pocket.
A fitness tracker will work in a pocket; however, the sensors would not work in your pocket without skin contact, but the motion sensor should still work. And it will track your steps accurately in your pocket. In addition, fitness trackers are a great way to remind yourself to stay active, which can significantly contribute to reaching your health and fitness goals.
Read on to discover the best non-wrist and clip-on fitness trackers and Fitbit, along with alternatives to wearing them on the wrist and how to wear your fitness tracker or Fitbit properly.
See also: Are Fitness Trackers Really Safe to Wear? – Find out here
Why Do People Put Their  Fitness Tracker Work In Pocket?
Most people, including nurses and midwives, hold jobs where they are not allowed to wear rings, watches, or jewelry of any kind. And they are looking for ways to keep tracking their health and fitness activities, such as wearing their Fitbit or other fitness trackers in a pocket or Spanx. 
And for some people, the idea of wearing Fitbit or wearables is to be discreet, and they want a hidden and thin basic activity tracker that they can wear inside of the pocket and leaves no clips, colorful plastic edges or other visible parts on the outside.
Will A Fitness Tracker Work In A Pocket? 
A fitness tracker will work in a pocket; however, a Fitbit or fitness trackers give the best results when you use them as expected, and if you use them in a pocket, it is very likely to be less reliable and accurate.
In addition, wearing a wrist tracker in your pocket will still count your steps. It may not be entirely as accurate as when wearing it on the wrist, but it should work reasonably well.
Unfortunately, wearing a fitness tracker in your pocket may cause a big bump that shows through your clothes and can be a pain if you are not wearing clothes with pockets. 
See also: Are All Fitness Trackers Accurate?
Can You Use a Fitness Tracker Without a Phone?
You can use a fitness tracker without smartphones because the sensors used to record your fitness information are contained within the tracker itself. 
You will receive all your workout details, such as heart rate, distance traveled, calories burnt,  and other information about your fitness band itself. 
Can you Wear a Fitbit in Your Pocket?
You can wear a Fitbit in your pocket, and it will keep track of your steps accurately in your pocket. However, using your Fitbit in your pocket will skew your Heart Rate (HR) stats. And, you can always turn HR off before slipping it in your pocket to increase its battery life, then back on when placing it on your wrist again.
For example, some people wear their Fitbit in their pants pockets or Spanx when they wear dresses; notice that is about 2,500-4,000 a day that doesn't get tracked compared to wearing their Fitbit on their wrist. 
However, I would recommend getting a clip for the best results, which will also help prevent it from getting lost since you can secure it to your waistband or pocket. 
Side note, Fitbit doesn't count so many steps when you push a trolley because an arm-based tracker looks for arm movements that happen when you are walking. However, holding on to a trolley keeps your arm from adequately moving so that steps will be counted.
Can You Put Your Fitbit flex in Your Pocket?
Yes, you can put your Fitbit flex in your pocket. It will accurately count your steps and active minutes but not your heart rate. 
Is There a Fitbit That You Don't Have to Wear On Your Wrist?
The Inspire (but not the Inspire HR) has an optional clip that can be used in place of the band and tracks just fine.
If you press and hold the button on your Inspire, it will bring up a menu that allows you to scroll down to the option to change the algorithm settings from "on the wrist" to "on clip."
The issue with wrist-based trackers is that they can track steps when you move your arm but not necessarily when walking. 
See also: Best Fitness Trackers For Everyday Use (Yoga And a Healthier Life)
Here Are The Best Non-wrist and Clip-on and Fitness Trackers
1- Fitbit Inspire
You can wear Fitbit Inspire anywhere on the body. You can attach it to your belt, bra, or anywhere else. In addition, Inspire offers you the option to wear it either "on clip" or "on wrist." It helps increase the accuracy of your Fitbit for counting steps, depending on whether you wear it on your wrist or your core, such as pockets, body, belt, bra, or hip.
If you are carrying your Fitbit in your pocket, 'clip mode' will be more accurate than 'wrist mode.'
Also, Fitbit will count steps just a little differently depending on how it is worn, and it gives you the option to make sure it is as accurate as possible. 
If you are looking for an affordable and discreet wearable, the Fitbit Inspire is a great choice.
2- Misfit Shine
You can clip your Misfit Shine anywhere on your body to track your steps and even sleep.
With no heart rate, Misfit Shine might seem pretty basic, but it does the work.
3- Bellabeat Leaf Urban
Targeted at women, Bellabeat Leaf Urban can be clipped on as a brooch or worn on the wrist. 
The app features include the following: 
Meditation
Menstrual cycle, 
Fertility tracking 
Bellabeat Leaf Urban puts a lot of wellness data in one place compared to Fitbit and Misfit.
Alternatives Ways to Wearing your Fitness Tracker or Fitbit
Here are other ways to wear your fitness tracker or Fitbit on the wrist. If you can't wear it on your wrist, you can wear the following:
On your Bra
Into a front pocket
Around your ankle and roll your socks over it if you are worried about it. 
Your Socks
And always ensure that the sensor side of the tracker is touching your skin.
See also: Is It Actually Ok To Do Yoga Every day?
Other Ways of Using Your Fitbit
MobileTrack is a feature that lets you use the Fitbit app without a Fitbit tracker by using your phone's sensors to track primary activity data, including steps, distance, and calories burned. However, MobileTrack does not monitor active minutes, floors, or sleep. In addition to tracking your activities, MobileTrack also offers other app features such as: 
Weight tracking
Food tracking
Setting fitness goals
Friends leaderboard
Adding friends
Cheering, taunting, and messaging friends
Ensure that your phone is compatible with using MobileTrack. And after you connect your Fitbit and MobileTrack, be careful when syncing your data to avoid overlapping or losing information. For more details, check out this article on how to use Fitbit MobileTrack. 
How to Wear Your fitness tracker or Fitbit properly?
How to wear your fitness tracker or Fitbit depends on what you are doing. Here's how to wear your fitness tracker or a Fitbit during regular activity.
Place the fitness tracker or Fitbit on your wrist, face up.
Position the fitness tracker or Fitbit so it's about one finger width above your wrist bone.
Tighten the band so the fitness tracker or Fitbit is snug but not so tight that it can't move even a little if needed.
Wearing your Fitbit this way ensures that the heart rate tracker or other sensors on the bottom of the device gently stay in contact with your skin. 
See also: 7 Best and Helpful Yoga Props and How to Use Them
Conclusion 
Overall, you can wear your fitness tracker or Fitbit in your pocket, especially if you are looking to track your steps and sleep. And if you are looking for non-wrist and clip-on and Fitbit and fitness trackers, check the selection below: