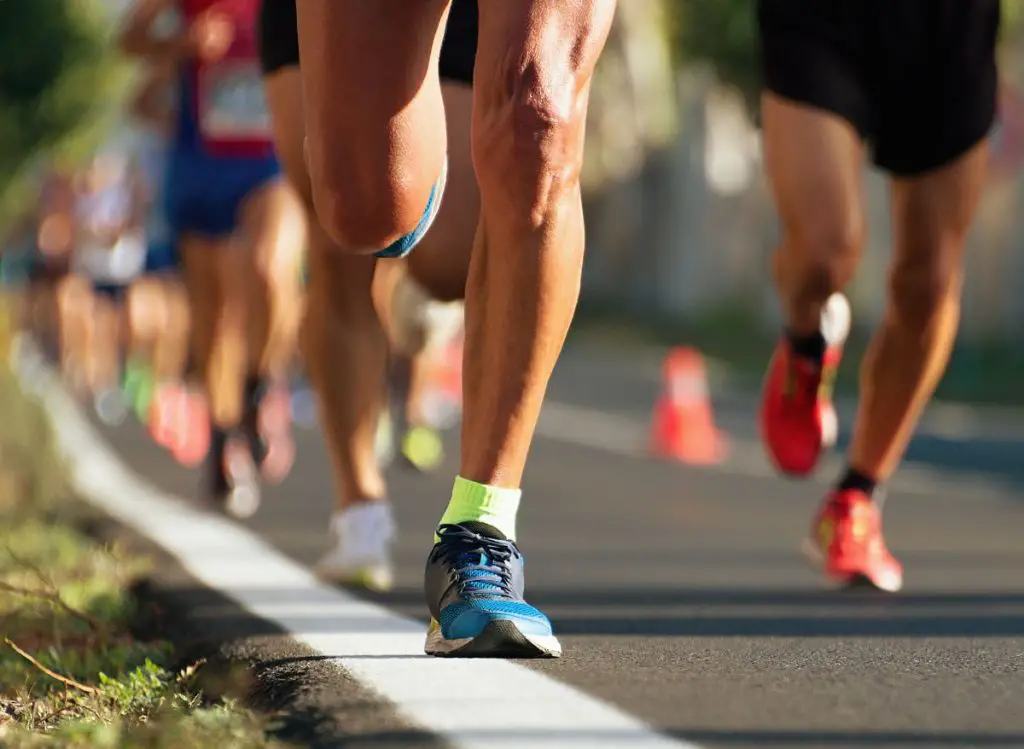 Often, you see friends, family, and co-workers having fun all over social media while participating in many different types of running races. They share photos wearing colorful numbered bibs, holding shiny medals, and sometimes covered in mud. 
And now, you have finally decided to take action and run for your first race. Or maybe you are a seasoned runner and are looking to up your game and try new challenges.  And you might be wondering:
 How many different kinds of running races are there?
How do you know the types of running races that are right for you?
In this article, you learn not only about different kinds of running races but you will also be able to discover which types of running races best suit you.
Different Types of Running Races
The different types of running races include:
Short Distance Races (Sprints)
Middle-distance races 
Long Distance Races: 5 Km/ 3.1 miles) and 10 km/ 6.21 miles
Half Marathon: 21km / 13.05 miles
Marathon: 42.2 kilometers / 26.2 miles
Ultra-marathon: Longer than 42.2km / 26.2 miles
Let's explore all these different types of running races in detail.
1- Short Distance Races (Sprints)
Sprints or short-distance races are the most popular type of running races. They are also the shortest type of running races because of their concerns about endurance. 
Sprints require not only good strength but also very high speed. These types of running races are categorized based on distance (100 meters, 200 meters, and 400 meters). They mainly vary in length. 
One hundred meters is one of the most popular distance-based races and is also one of the final laps in every track and field competition. 
Sprinters who compete in the 100-meter distance generally also run in the 200-meter race. 
The winners of sprints or short-distance races are among the world's most known and respected athletes. 
It is not advisable to practice sprinting after a certain age because the heart and muscles are required to make a violent effort. Hence, practicing sprints or short-distance races at a certain age becomes risky.
2- Middle-Distance Races 
Between long-distance races and sprints, there are middle-distance races. They are track races longer than sprints, up to 3000 meters. The types of competitions within middle-distance runs are 800-meter, 1500-meter, and 1-mile races. 
In contrast to sprints or short-distance races, middle-distance races require endurance and strategies. 
How To Prepare for Short Distance run? 
Follow the 3 Running Exercises to increase your speed.
Inspiration is also necessary for approaching Sprints or Short Distance Races and middle-distance races.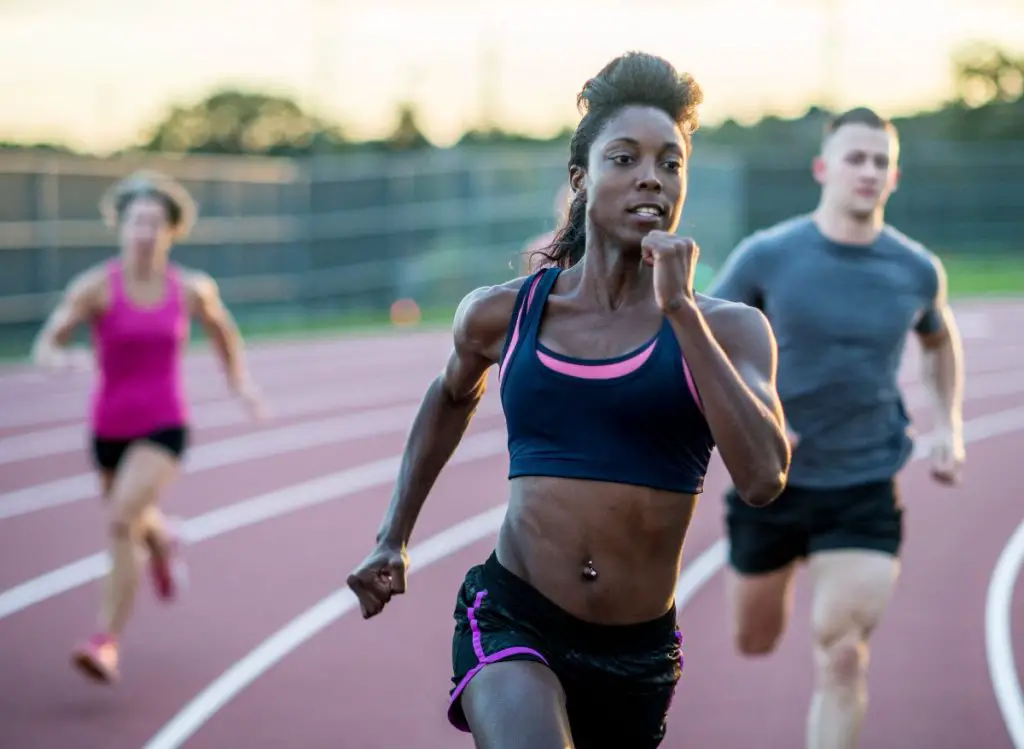 3- Long Distance Races: 5 Km/ 3.1 miles) and 10 km/ 6.21 miles
Long-distance races require an incredible amount of stamina. Their typical distances are 5 Km (3.1 miles) and 10 km (6.21 miles), completed within 20 minutes and an hour, depending on the level of the runners. 
Running long distances requires high strength and endurance. The most critical skills needed for long-distance races are endurance and strategies.
5 Km (3.1 miles) is perfect for a beginner and can be the ideal gateway to future competitions.

5 Km is one of the most popular types of running among all runners, from beginner to experienced runners. It can be themed about speed or aim to support a local charity or philanthropic cause.

10 km (6.21 miles): this is a good step into half marathon preparation. Runners can test their endurance and improve their personal best performances.
10K might be the next level after completing your first 5 k.
Both the 5 km and 10km runs are best suited for someone looking to start distance running and are an excellent way to spend time with family and friends. 
They are also known as "Fun Runs" because they are usually for fun and for raising funds to support a charity at the same time.  Fun races are enjoyable, a bit physical, with much less focus on the actual running.
How to Prepare for A 5 km or 10km?
If you are a beginner at running, 5 km or 10km is the perfect goal. Setting SMART Running Goals and Signing up for a 5 km or 10 km will provide you with the training structure, discipline, and motivation to start.
Allow yourself time to prepare: Be honest and realistic, make a plan you will follow, and stick to it.
Plan to run continuously for at least 8km before attempting your first 5 km or 10km.
Possibly run 5 km before attempting your first 10km.
Pick an achievable finishing time and pace and stick to that: For your first run at least, and then after that, you can get a bit cockier!
I suggest you read this article about the 14 tips to better prepare for your first 10K race.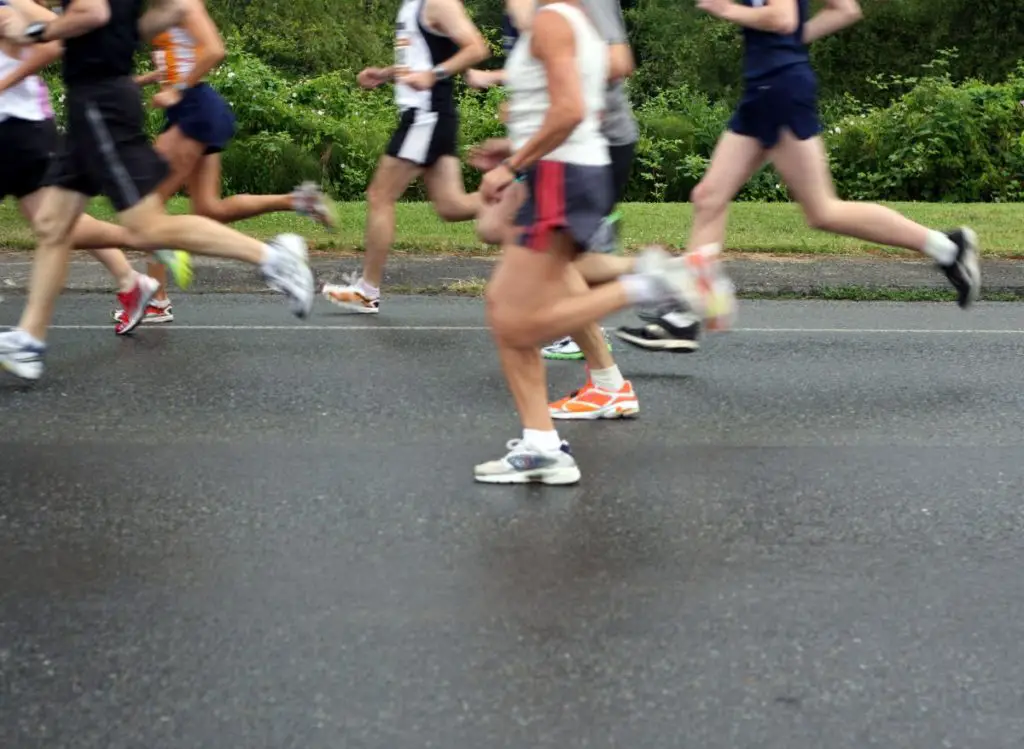 4- Half Marathon: 21km / 13.05 miles
Half Marathons are very popular among runners, with 21km (13.05 miles) distance long. They usually occur in large towns and cities with lots of support from runners, volunteers, and spectators.
Among participants are both elite and amateur runners, and most Half-Marathon award runners a finisher's medal and a follow-up after-party. 
Half Marathon is an excellent way to test if you want to register for a full 26.2-mile marathon or train for future marathons. 
When running a half marathon, do not let a large number of participants discourage you. If you can run over three miles consecutively, then you are ready to try a half marathon. 
How To Prepare for a Half Marathon?
Take time to build up a base of running fitness. You should have completed a few 10kms. You should also be able to complete your 10km runs them comfortably.
Create a structured training strategy for three or more months and stick to your plan.
For your first one, try an 'achievable' half marathon under similar conditions to what you have been trained in. For instance, do not go dragging yourself over a mountain if you have been training run in the city.
Know the pace you plan to run and stick to it.
It is recommended to dedicate three days per week to run for a duration of 12 to 14 weeks.
5- Marathon: 42.2 kilometers / 26.2 miles
Marathon is considered to be the champion of long distances with over 42 kilometers. Completing the first marathon represents a significant event in every runner's life and will also give you an unparalleled sense of achievement.
According to a study by Massachusetts General Hospital, running a marathon benefits your heart and overall health. 
Completing a marathon is considered to be the ultimate goal for most of the runners.
About 1% of the world's population participates and completes a 42km (26.1 miles) distance full marathon. Attending to a marathon requires a previous qualifying finish time, a lottery to enter or can be open to all.
The fees to run marathons are often expensive because it involves a part of the organizing city to shut down for the day and requires many support workers (law enforcement, emergency respondents, waste management). 
First-time marathoners are advised to cover a large amount of mileage in the year leading to the race. Besides the physical training, research what to wear and pack on your run.
Engaging in a marathon can be very rewarding and a great accomplishment. Most people running marathons are not concerned about winning. Their primary focus is to finish on their own time or to beat their personal bests.
Running a marathon requires time, dedication, and discipline to follow a strict routine.
How to Prepare for a Marathon?
Take enough time to train for a marathon: Over six months is considered to be a realistic window. Being unprepared leads to dropping out or crashing and burning.
Adopting a steady pace is crucial for succeeding when your races become longer. Keep a realistic target time in mind and do your best to run a consistent pace throughout. At the end of the race, you can increase your speed If you feel strong.
Anticipate and prepare to hit 'The Wall' around the 35km / 21-mile mark: Hitting the Wall is typical, particularly during first marathons. Your legs might tighten up, your whole body becomes cumbersome, and you must be extremely motivated. Anticipating hitting the Wall and reminding yourself in advance that you will get through it will make a difference.
Read books on mental thoughtlessness to strengthen your mind.
Have fun! Talk with other runners, take advantage of the aid stations, and smile for the camera at the finish line.
Ready to register, then check out races near you at  World's Marathons or, if you are in North America, at Run Guides.
Do you find 5 miles or a marathon (26.25 miles) less challenging? Or maybe you are an extreme runner looking to push your limits?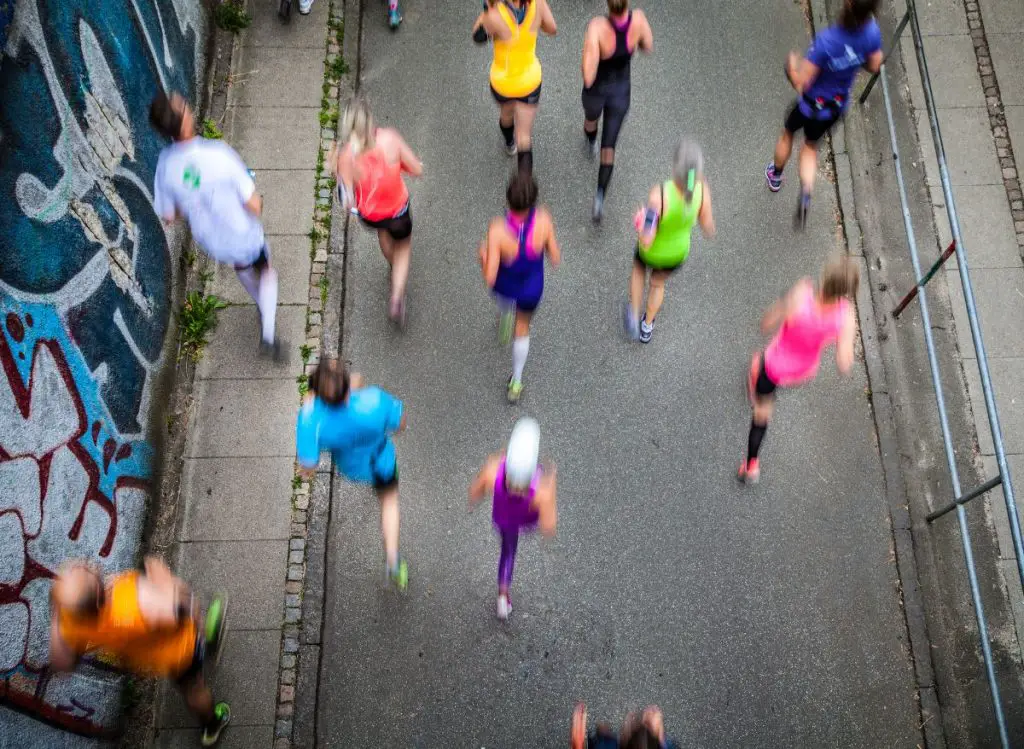 6- Ultra-marathon: Longer than 42.2km / 26.2 miles
Ultra-marathons are running races that are typical marathons (ranging from 50km to 100 miles and beyond) covered from a day to 10 days. They come in all different shapes and sizes.  
Ultra-marathon is open to a small majority of seasoned athletes with a solid running base and right health conditions.  
It will not be advisable to train with all together into a one-size-fits-all approach – here are critical pointers for your prep.
How to Prepare for an ultra Marathon?
Slow yourself down and get into the deep groove of long, comfortable runs. Your training goals should become time-on-your-feet-oriented rather than based on distance.
Training: Remember, do not try to scale a standard marathon's training plan and apply it to an over 100km ultra-marathon. Instead, work to build up a reliable base of running fitness. 
Training can take over six months. 
Plan to do at least one run: about 70% of your ultra-distance
Ultra-marathon is long, and strange things might happen: Part of the appeal is that you have no idea what will happen in the race. 
Prepare for distance, train to succeed, and have fun.
Ready for your first Ultra Marathon, check out the 9 Toughest Ultra-marathons. 
Another type of running race includes obstacle course races. Obstacle races are a delightful blend of running, cardio, and strength training. They aim to provide you with an unforgettable race-day experience.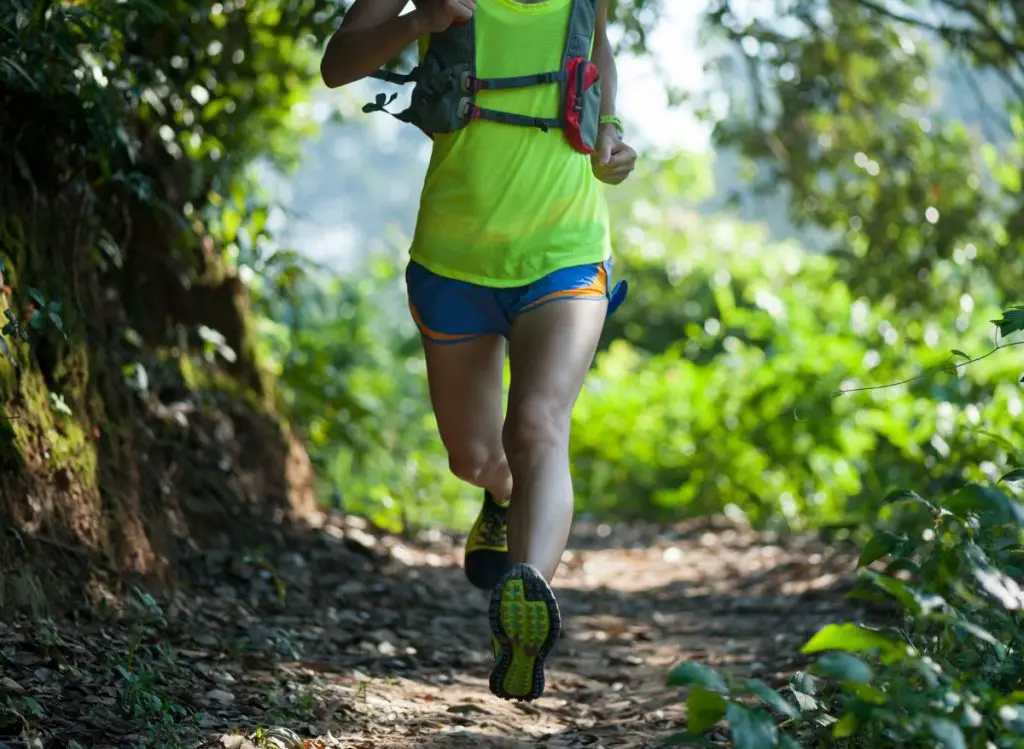 7- Trail Racing
The distance for trail runs varies from single digits to over 100 km (62.14 miles). It is comparable to cross-country racing. It usually takes place on a typically hilly or mountainous hiking trail.
This type of running race focuses more on the conditions such as nature and terrain and less on speed. Its level of difficulty varies in degree from weather, altitude, and uneven surfaces. 
Trail racing allows participants to practice sport while enjoying nature and the outdoors. It might be practiced in rough terrain or by avoiding barbed wire. It is also perfect for athletes who are looking to combine nature and adrenaline.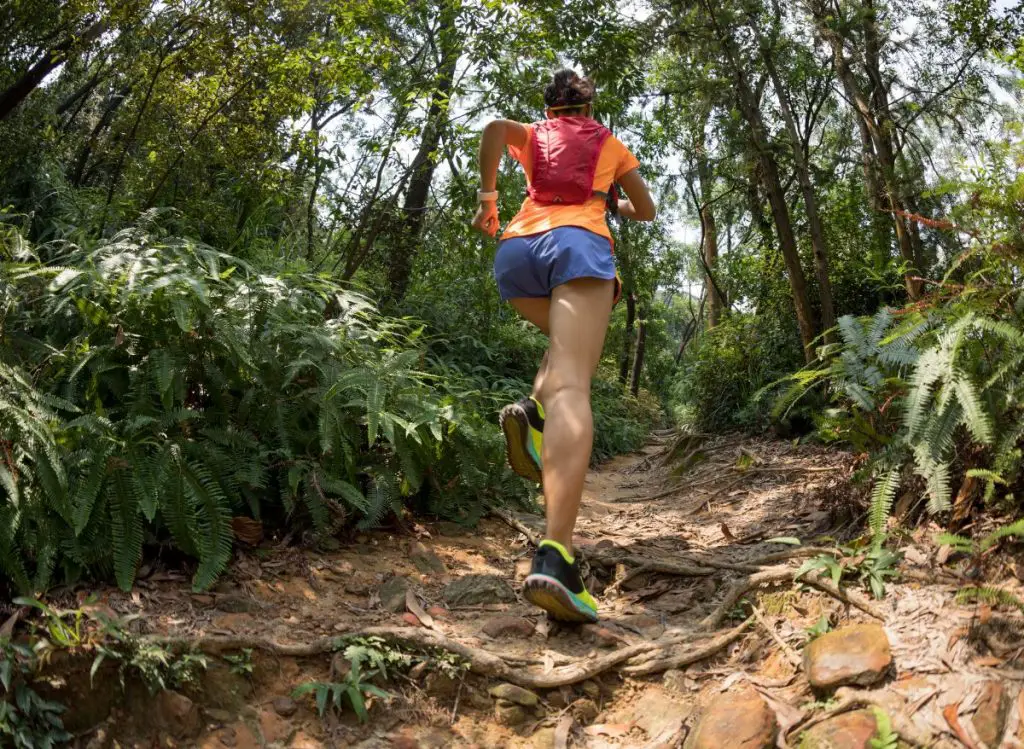 8- Triathlon
Most triathlons combine a 1500m swim (just under a mile), a 40 km mile bike ride (24.85 miles), and a 10k (6.2 miles) run at the end.
The type of running might be more suitable for people who feel the need to do more than just run a race and are also looking to challenge themselves.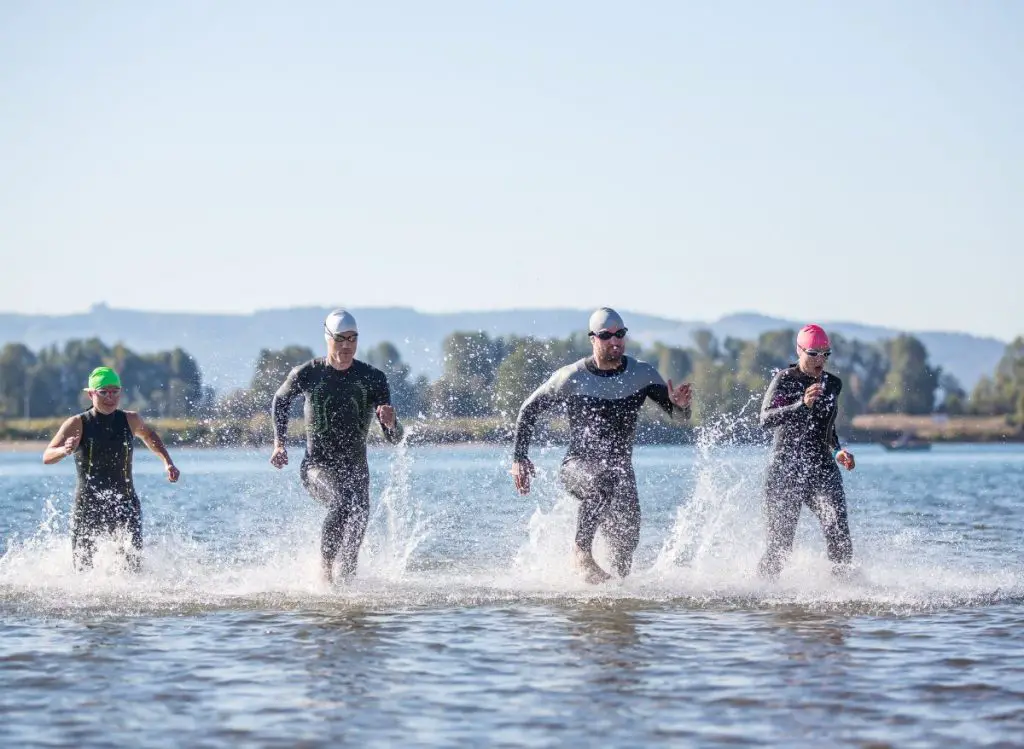 9- Hurdles And Relay Races 
Hurdles and Relay Races are the types of running races in which athletes must overcome an obstacle to cross the finish line. The most required skills are strength, good work, and an excellent combination of speed and power between two hurdles.
The main categories within relay are 4×100-meter race and 4×400-meter race. With relay races, teams of athletes compete against other teams.
Each team member runs one distance with a baton, and at the finish line of the range, she or he hands over the baton to the next runner. However, the stick must be passed over in strictly specified areas; otherwise, the entire team will be disqualified. 
10- Obstacle Course Races 
Visualize running through a series of dark tunnels, ice-cold water, and dangling electrical wires. If that excites you and makes you want to sign up, then maybe obstacle racing is for you. Team Obstacle races are army-style races. 
Similarly to training for a regular running race, obstacle also requires discipline, strength training, and time.
If you enjoy CrossFit, then Obstacle Races might be perfect for you.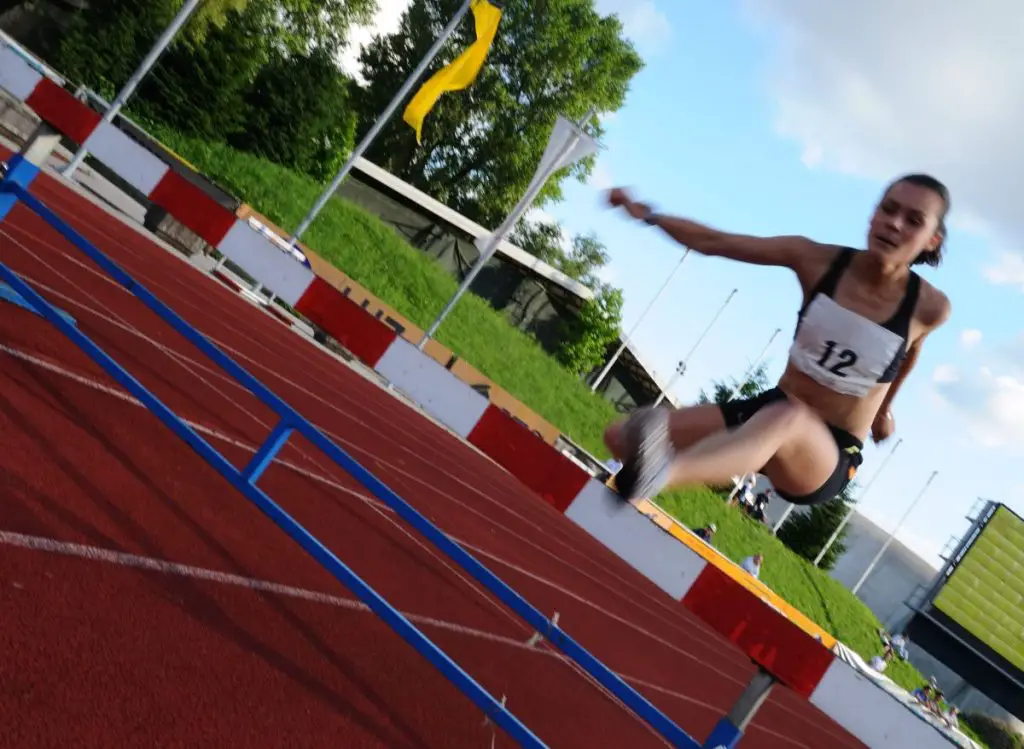 11- Stage Races (Multi-Day Events)
Stage races usually take place over several days and are as much about adventure as they are about running, generally in off-the-beaten-track locales. They are an excellent way for anyone who has built up a good base of running fitness to exploit that, travel, and meet crazy new people.
How To Prepare for Obstacle Races?
Adopt a pacing strategy for the entire event and try to stick to it. Going too hard on the first day or two might prevent you from enjoying the rest of the game – Just stay in the race.
Walk: Keep in mind that it is okay to walk. Walking briskly during the whole staged race will keep you in a respectable position.
Training: Most of the participants are already confident marathon-distance runners. Things you want to incorporate into your training when getting ready for a stage race are

Back-to-back runs
Exercise with your weighted pack
Cross-train – specifically strength training.

Get ready: prepare all your equipment months in advance, practice with it, and refine it. 
Book your flights as early as practical. 
Get intimate with your pack. 
Run and pretend it is the first day of the stage race.
Ready to try your first obstacle course races? Then these 6 Best Obstacle Course Races.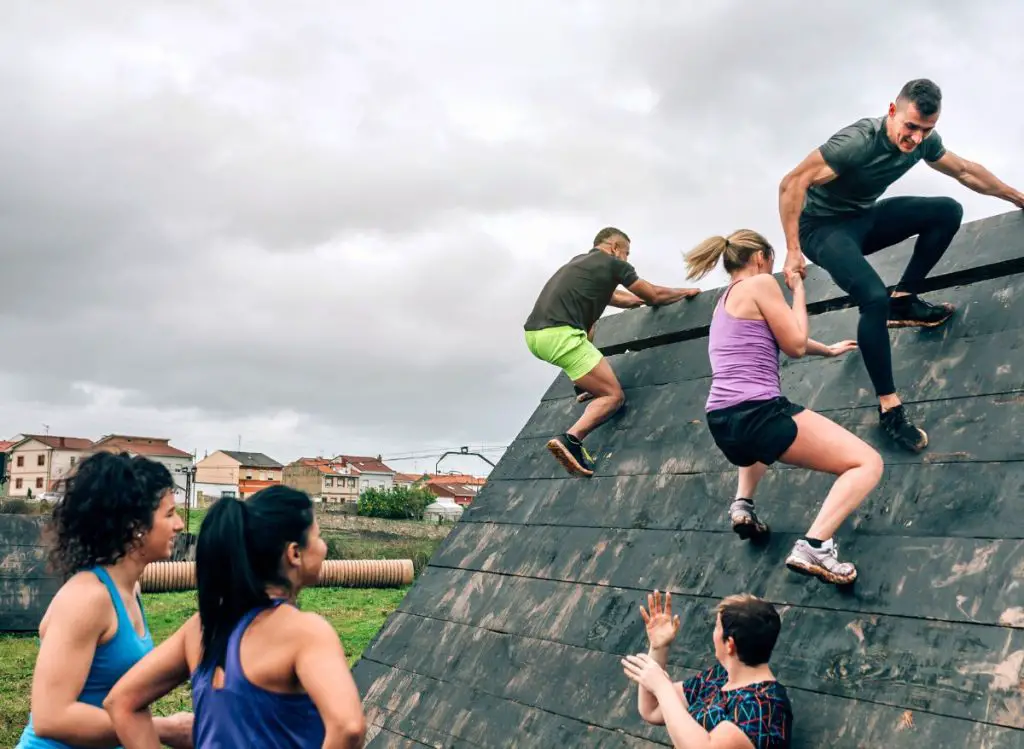 Final Thoughts
There are numerous types of running races to choose from. They fit all variations of physical skill sets. If you are going to attempt a challenging running race, it is essential to be aware of any physical constraints your body may have and seek advice or a stamp of approval from your physician.
One of the most efficient ways to discover your type of running race is to keep trying different distances based-races.
Record not only your time but also how you felt mentally and physically and how you recovered afterward. Run the same running race several times before making a judgment.
Remember your types of running races should fit not only your health conditions but also your lifestyle and personality as well. 
To find your distance, ask yourself :
Do I have enough time and patience to train for obstacle races or a marathon, or is my personal life better suited for a shorter distance routine?