Staying fit physically and mentally is a dream of every person, and most people try to go for physical activities that will keep them healthy and active. However, it might be challenging to keep yourself active throughout your health and fitness journey, particularly if you don't have health and fitness goals. You might be wondering why staying fit is challenging. And how can you stay focused? 
Lack of time to exercise
Lack of motivation
Family and friends don't like to exercise.
No gym near where you live or don't want to invest in a gym membership
You feel tired to work out after work
Exercise is boring
Burden of responsibilities
Don't feel like you are an exerciser.
Poor schedule
Stress problem
Lack of practical experience
You are always on the road
The good news is that every challenge you face has a proper solution. With a proper understanding of these challenges and their solutions, you can reach your fitness and weight loss goals.
See also: Best Ways To Start Endurance Training For Beginners.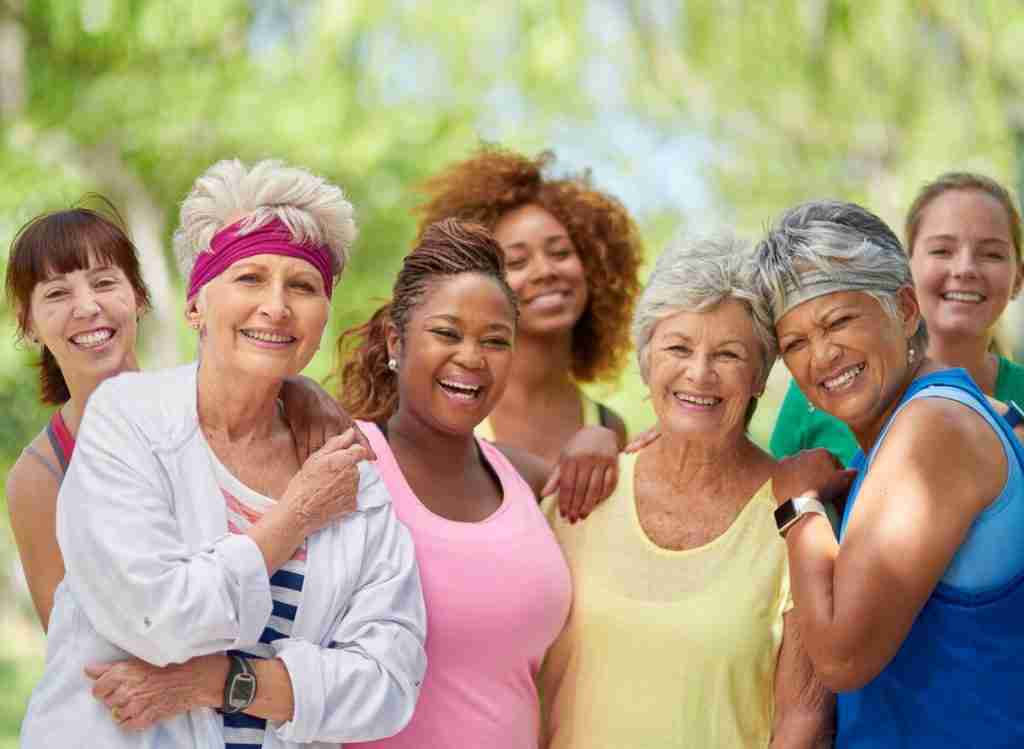 Top 12 Reasons Why Staying Fit Is Challenging And How To Stay Focused
Many challenges may act as a barrier for you when you try to keep yourself fit.
More than 80 percent of Americans don't get enough exercise as they should, according to the U.S. Department of Health and Human Services.
Here are the main challenges that prevent most people to stay active and how you can overcome them. 
1- Lack Of Time To Exercise
The foremost thing that may keep you away from fitness is the lack of time. With work, family, and other important tasks fighting for our attention, it might be difficult to find time to exercise. And most people think that they need to dedicate a lot of time to exercise.
How to Resolve This Issue?
If you don't have enough time to exercise, start with a little time. Manage just 15 to 30 minutes initially and work out for a little time.
For one week, monitor your daily routine to pick at least three 30-minute slots you could use for physical activity.
Preferably, choose activities that you can fit into your home or work routine to avoid wasting time commuting to the gym or health club. 
You can perform exercises such as

biking

,

dips workouts

, and

push-ups

while watching TV. 
Take regular walking in your neighborhood or climb stairs at your office.
Try To get up earlier, especially if you are busy with packed days; you can get up 30 minutes earlier a few times a week to exercise. Once you have adjusted to early-morning exercises, add another day or two to the routine.
2- Lack Of Motivation
If you don't have the proper motivation due to your poor coordination with your friends and family. And, when you don't have anyone who can motivate you to start working out for fitness, you might find it hard to stay active.
How to Resolve This Issue?
Try planning your workout time ahead of time. 
Pick the time of day when you feel more energetic.
Join a workout group or

yoga class

.
Recruit friends and family to keep you accountable and motivate you to go even if you don't feel like going. 
3- Family and Friends Don't Like to Exercise
The truth is that nobody actually likes to exercise, but the benefits of exercising push us to hit the gym and stay active.
How Can You Make Exercising Enjoyable?
Discuss with your family and friends how being fit has improved your health.
Invite family and friends to go for a walk,

running

, or exercise with you.
Join your community center, such as YMCA, or meet up to find like-minded people. 
4- No Gym Near Where You Live or Don't Want To Invest in Gym Membership
Someone may show laziness in the case of his or her fitness due to a lack of fitness facilities. And, when no proper equipment or tool is available, how can you go about accepting fitness challenges? 
How to Resolve This Issue?
Choose activities with minimal equipment requirements, such as walking, jogging, push-ups, sit-ups, chin-ups, jumping rope, or calisthenics.
Go to public parks or community centers, including YMCA and meet-up clubs.
You don't need to start with activities that require expensive materials. Check YouTube's free at-home workout videos.
5- You Feel Tired of Working Out After Work
If you don't exercise, you will always feel tired after work. In the long term, physical activity can help improve your sleep quality. 
An excellent way to keep yourself motivated is to add a little competition with friends and family members. Research showed that competition motivated people to exercise every week by creating an aspirational mindset. In addition, attendance rates were 90 percent higher in the competitive groups than in the control group.
How To Overcome This Issue?
Try exercising in the morning before work. Hit the gym, hop on the stationary bicycle or treadmill while listening to a podcast or audiobook, or watch the morning news.
Make lunchtime count by going for walks with colleagues. 
See also: The Best 10 Teas For A Successful Weight Loss.
6- Exercise is Boring
Sometimes exercising can seem tedious, mainly if you are doing it alone. Here are a few suggestions to make your next workout fun again: 
How To Make Exercising Fun?
Start with physical activities you enjoy and can sustain in the long run. And always, the best exercise is the one you enjoy and actually do. 
Alternate different activities, including: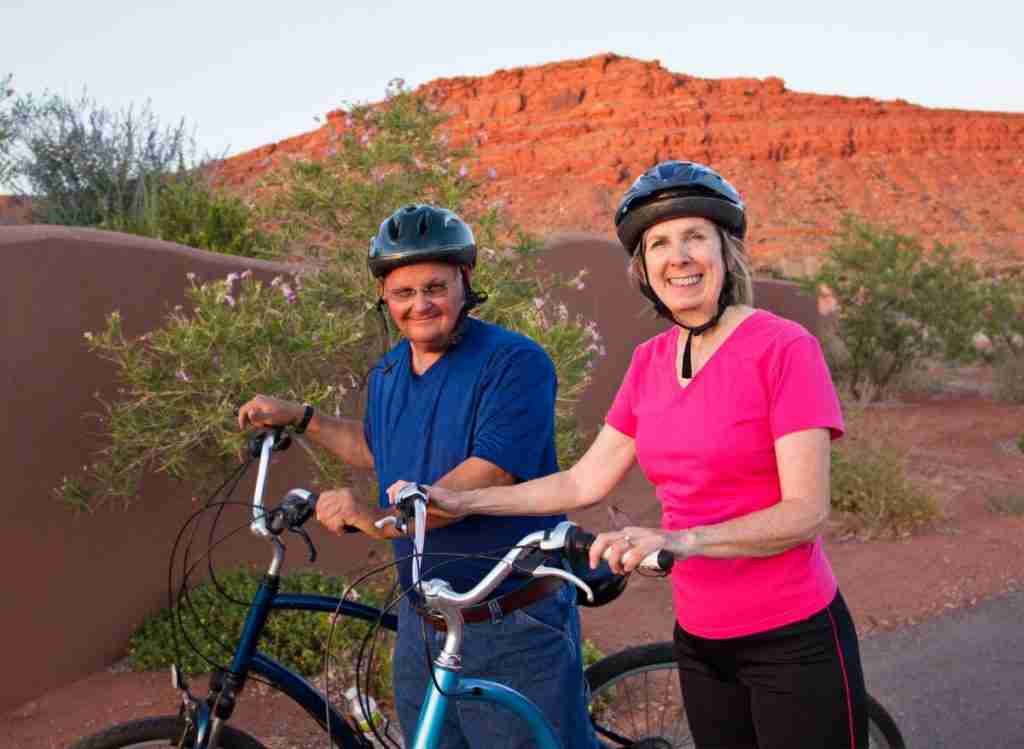 7- Burden Of Responsibilities
This also falls under the category of lack of time. If you have a family to look after that doesn't give you enough time to work out for your fitness, you can go for exercise along with your kids. It will keep you and your kids healthy. Also, you'll be able to manage your time effectively. 
How to Resolve This Issue?
Plan workouts with your friends and family, including exercising with your kids. 
Go for a walk together, play laser tag or other running games
Go for aerobic dance classes or exercise tape for kids. You can spend time together
Help your kids get the daily required physical activity to stay healthy. 
8- Don't Feel Like You Are An Exerciser
Well, to be an exerciser, you actually need to be exercising, right? Plan your workout routine today and keep yourself moving.
How To Become An Exerciser?
Start slow and gradually increase your intensity and time.
Fitness is a journey; make yours fun and exciting.
Just focus on the positive changes you are making to your mind and body.
And always remember, it is never too late to get more involved with working out and become an exerciser.
Aim to complete at least 150 to 300 minutes of moderate exercise or 75 to 150 minutes of vigorous exercise per week, as recommended by the

Centers for Disease Control and Prevention (CDC)

.
9- Poor Schedule
Some people may waste their time on useless activities that affect their sleep and wake-up cycle. This thing may also be a barrier to people's fitness. 
Without proper planning, research indicates that 50% of people starting an exercise program will drop out within the first six months.
How to Resolve This Issue?
Avoid wasting your time on useless activities.
Prioritize your health and fitness.
Try to sleep properly, as sleep plays an important role in fitness. 
10- Stress Problem
Stress kills the mental satisfaction of an individual. Without mental satisfaction, it's impossible to be fit. 
How to Resolve This Issue?
Discuss with a health professional for advice.
If you're worried about your fitness and are also in any trouble at the same time
Finding a group of like-minded people resolves.
11- Lack Of Practical Experience
Things don't happen just by thinking. Rather they happen by struggling for them. The same is the case for being fit. Some people may fail to be fit just because they don't make a practical start. 
How to Resolve This Issue?
Don't think that something will happen just by boasting about it. Instead, make the practice your best friend.
Remember, experience comes with practice.
Once you start moving on a track, you'll achieve the goal. 
12- You Are Always On The Road
There are also a few people who spend time traveling, which leaves them with no time to work out and stay active.
How To Stay Active While On The Road?
Pack

resistance bands

or jump rope in your luggage.
When traveling, choose hotels with a pool and fitness rooms.
See also: Myplate Vs. MyfitnessPal: Which One Is Better?
Challenges Of Working Out At Home
Here are some challenges that one may face while trying to work out at home. 
Failure of time management. 
Lack of essential resources. 
Lack of enough space. 
Family obligations. 
Useless activities like TV, cell phone, etc. 
Lack of motivation. 
Lack of understanding about how to work out. 
Why Do People Struggle With Fitness?
Most of us are familiar with the most common challenges that keep us from staying fit, like a busy lifestyle. Generally, the challenges vary depending on your personality and lifestyle.
Studies indicate that 50% of people beginning a workout program will drop out within the first six months.
If you decide to stay fit and set your fitness goals, it's helpful to identify your own challenges. By properly identifying your challenges and building habits to overcome them, you can reach your health and fitness goals.
Different barriers may lead to people's struggle with their fitness. Here are some issues that may lead them to face such a struggle. 
Lack of confidence. 
Poor time management. 
Bad influence of social media. 
Lack of energy. 
Poor willpower. 
Fear of getting injured. 
See also: Here's How You Can Stay Fit With A Knee Injury.
Final Thoughts
"A sound body has a sound mind" is a world-famous proverb that is 100% true. However, different reasons may act as barriers against someone's struggle to be fit.
The first step is to identify what prevents you from staying active and working out. Time management and willpower are essential to completing any task.
And more importantly, don't forget to rest and reward yourself after you complete your daily workout to keep yourself motivated to stay healthy and active.